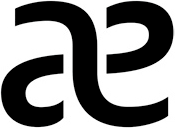 Allied Editions
Allied Editions is a unique artist's editions collective organised by Camden Arts Centre, Chisenhale Gallery, Institute of Contemporary Arts (ICA), South London Gallery, Studio Voltaire, Serpentine Galleries and Whitechapel Gallery.
Generously hosted by
Frieze Art Fair
, Allied Editions presents specially commissioned works of art from as little as £40. Leading contemporary artists donate all editions, with the proceeds directly supporting the organisations' exhibition and education programmes.
In addition to over 100 Allied Edition works on show, this year also features a range of new editions launched exclusively at Frieze London 2015 by Pablo Bronstein, Matt Connors, Dorothy Cross, Roberto Cuoghi, Michael Dean, Zhang Ding, Nicole Eisenman, Tobias Maddison, Jumana Manna, Haroon Mirza, Nicolas Party, Rachel Rose, Rosemarie Trockel and Jim Welling.
In acknowledgement of the important role arts organisations outside of London play within the UK cultural scene, a regional organisation joins the collective for the first time, with
Glasgow International
presenting a selection of their editions at the stand in 2015.
Allied Editions is located at stand B22 during Frieze London 2015 (14 – 17 October 2015).
Editions can also be purchased online:
Camden Arts Centre
Chisenhale Gallery
Glasgow International
Institute of Contemporary Arts (ICA)
Serpentine Galleries
South London Gallery
Studio Voltaire
Whitechapel Gallery


EVENTS
Wednesday 14 October
12 – 1pm | Director's Appearance: Jenni Lomax (Camden Arts Centre)
3 – 4pm | Director's Appearance: Polly Staple (Chisenhale Gallery)
Thursday 15 October
3 – 4pm | Director's Appearance: Sarah McCrory (Glasgow International)
3 – 4pm | Guest advisor: Charlie Porter
4 – 5pm | Director's Appearance: Joe Scotland (Studio Voltaire)
4.30 – 5.30pm | Director's Appearance: Hans Ulrich Obrist (Serpentine Galleries)
Friday 16 October
12 – 1pm | Director's Appearance: Margot Heller (South London Gallery)
1 – 2pm | Director's Appearance: Iwona Blazwick (Whitechapel Gallery)
2 – 3pm | Guest advisor: Francesca Gavin
3 – 4pm | Guest advisor: Jo Stella-Sawicka (Artistic Director, Frieze)
Saturday 17 October
1 - 2pm | Book launch and signing with Peter Liversidge
3 – 4pm | Director's Appearance: Gregor Muir (ICA)
3 – 4pm | Guest advisor: Emily King